Become a

Certified Barre Instructor
Authentic, comprehensive barre teacher training that you can do from home.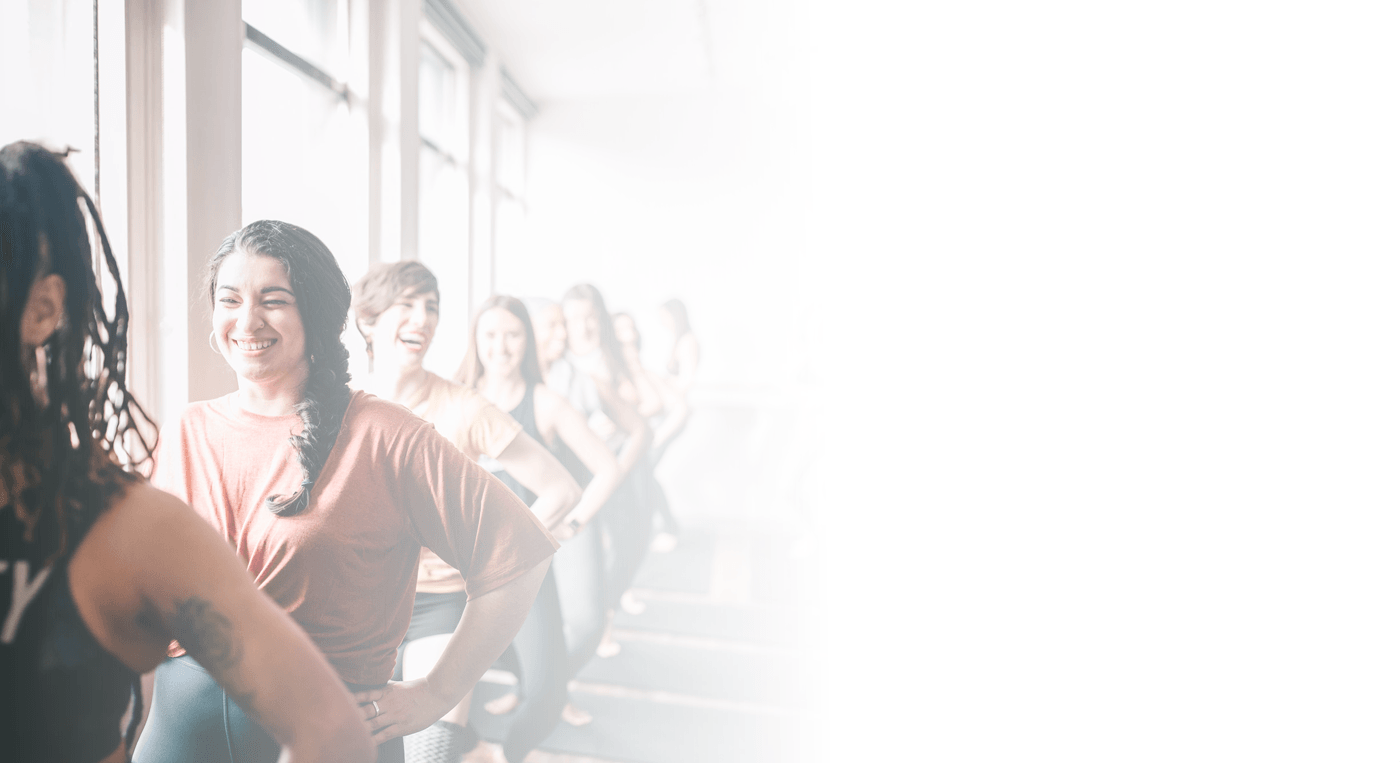 You want to teach barre, but finding a legit training program that works with your busy schedule seems impossible.
You need a barre teacher training with a rock solid, authentic barre curriculum, but you need to be able to complete it on your own time and alongside your full-time job.
Barre Guild Academy®

is an 8-week online course that will teach you to become a

certified barre instructor

in an authentic

Lotte Berk

-based barre training.
Enroll NOW to start your career in barre!
After Barre Guild Academy®:
You'll know the history and philosophy of barre and Lotte Berk inside and out (it's fascinating stuff!).

You'll understand the anatomy of the human body and how to translate that into safe and effective classes.

You'll know the exercises to use in your classes to mold your students into lean, mean barre powerhouses.

You'll know how to modify your routines for different fitness levels, injury and pregnancy.

You'll know how to design complete classes, curate your music and develop your signature teaching style.

You'll know the business of barre and how to market yourself, nail your auditions, and get hired as a highly qualified barre teacher.

You'll leave with a barre teacher certification qualifying you to teach barre classes anywhere in the world!
"I thought I was prepared to teach until I took this training. There's no other barre teacher training like it!"
— Lindsey James, certified barre instructor
It's not easy to find quality barre teacher training.
This training is for you if:
You have a family or a full-time job that makes committing to an in-person barre training impossible.
You've attended other barre trainings that rushed through a skimpy curriculum in one weekend.
You've been waiting for years for a live barre training to come to your city, but it never does.
You've looked into other trainings, but questioned the legitimacy of their instructors or their programs.
You want to make a full-time income as a barre teacher and need a training that will actually help you get hired.
This isn't for you if you're looking for a one-day workshop, a dancy barre routine with cardio moves, or a fun weekend hobby. This course teaches only authentic barre, based around Lotte Berk's original techniques, with a focus on creating safe, engaging and effective classes and the business of working professionally as a barre instructor.
Barre Guild Academy's® Barre Teacher Training includes:
More than 100 instructional videos on specific barre exercises
Video instruction on adjustments, injury and pregnancy modifications
132 page instructional manual
+ handouts and worksheets
Private Facebook support community
Live Q&As with the Barre Guild® team
Once you sign up, you'll be able to start on the course right away, and you'll have immediate access to our private Facebook group, where you can start getting to know your fellow students!
The course is designed to take eight weeks, but it's self-paced so you can go as fast or slow as you'd like!
"If Lotte or I haven't trained those teaching, the classes lack that essential element of authenticity and knowledge."
— Esther Fairfax, daughter of Lotte Berk, creator of Barre

I'm Andrea Isabelle Lucas, the founder of Barre & Soul® studios and Barre Guild Academy®.
I have over a decade of experience with barre and the Lotte Berk tradition.
I've met far too many "barre teachers" who've been duped by faux training programs that teach yoga and cardio moves, add some weights and call it barre.
My team and I were determined to build the most comprehensive and authentic barre teacher curriculum possible, so we headed back to the source — to Esther Fairfax in England, the daughter of Lotte Berk, creator of barre, and the only person in the world qualified to certify other teachers in Lotte's true, pure, original barre methods.
After training with Esther and becoming certified in Lotte Berk's original barre training methods, we returned home and hunkered down to combine this with our own elite teacher training methodology and our experience in the business of barre.
We're real people just like you — I'm a mom with two kids and a crazy busy schedule. So we wanted to make sure that our teacher training was not just thorough and comprehensive, but also accessible to people who have jobs and lives and can't just drop everything to hoof it into the studio everyday for an in-person training program.
This is the result — the most authentic and comprehensive online barre teacher training program that has ever been made available to the public!
This is the real deal, authentic barre teacher training. You can't get this anywhere else!
By clicking above and entering your payment info, you affirm that you are at least 18 years of age, and have read and agree to our Terms of Use.
We truly only want students who are a good fit for our program, so we back this course with a 100% satisfaction guarantee. If you are unhappy with the course, you may contact us within the first 14 days of the program for a full refund.
"This training is intense and thorough, with a focus on maintaining the integrity of barre. I did not want to rubber stamp my barre training – and Barre Guild training is the real deal!"
— Kelly M., certified barre instructor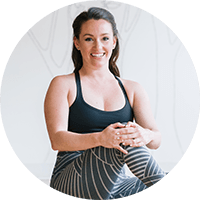 "This training is so thorough, fun and hands-on. You leave ready to teach. You won't regret taking this journey!"
— Jenna Geissler, certified barre instructor
"
This training changed my life, and I wouldn't be where I am today without it.
"
— Amy, certified barre instructor
"
Not only am I stronger physically and mentally, but I am creating a life around my passions and able to share what I love with those around me. There's no better feeling in the world!
"
— Alexandra, certified barre instructor
"
If you're passionate about barre and love sharing that passion and your knowledge, this training is perfect for you. It's a comprehensive, complete training, including not only class formats but anatomy, philosophy, and a deep foundation from which to teach.
"
— Kathryn, certified barre instructor